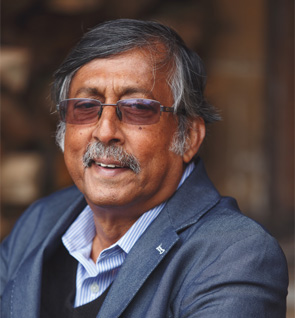 Mr. Donatian Felix Dorairaj
Partner
BA (Hons), Malaya LL.B. (Hons) Cardiff
Barrister-at-law
Mr. Dorairaj graduated from the University of Malaya with a Bachelor of Arts (Hons) degree in 1975. Between 1973 and 1979 Mr Dorairaj was employed in the Klang Port Authority (Lembaga Pelabuhan Kelang) as a Traffic Officer (Operations) as well as the cargo claims division. As a result of his years at the Klang Port Authority, Mr Dorairaj is well versed in the practices of the shipping trade in particular cargo claims and marine insurance. Mr Dorairaj left for England in 1979 and studied at the University College, Cardiff, graduating in 1982 with an LL.B (Hons). Whilst at University College, Cardiff, he studied maritime law with particular emphasis on Admiralty Practice. After he was called to the English Bar at Lincoln's Inn he returned to Malaysia in 1983 and thereafter joined Messrs. Skrine & Co as a chambering student. He continued his chambering with Messrs. Nahappan & Peri and upon being called to the Malaysian Bar on 20th July 1984 he was employed as a legal assistant. In 1989 he became a partner of Nahappan & Peri, which subsequently changed its name to Nahappan, Dorairaj & Danker. In 1996 the partnership of Mr. Dorairaj & Mr. Kevin Danker was dissolved and Mr Dorairaj carried on practice under the name and style of Dorairaj, Low & Teh. Mr. Dorairaj has since been involved in litigation (including arbitration) work with respect to building construction law, maritime law in particular the drafting and enforcement of ship financing agreements and marine insurance.
Mr Dorairaj has since 1984 been involved in building construction law and engineering disputes both in Court and at Arbitration. The building construction law and engineering disputes involved major construction projects in the country involving parties incorporated within jurisdiction as well as parties incorporated out of jurisdiction. He has also been involved in arbitration in Paris under the ICC Rules and in Hydrabad, India under the Indian Arbitration Act.
Mr. Dorairaj also sits as Arbitrator and Adjudicator. He is an Arbitrator and an Adjudicator on the Panel of Arbitrators and Adjudicators at the Kuala Lumpur Regional Centre for Arbitration.