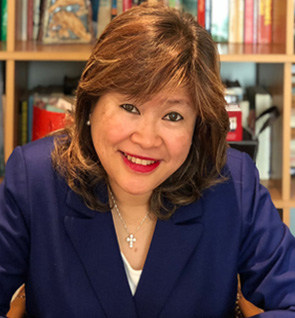 Ms Julie Teh Chooi Gan
Partner
LL.B. (Hons) London
Barrister-at-law
Julie is a graduate from University of London's External Law Programme. She was called to the English Bar at Gray's Inn in November 1992. Upon her return to Malaysia, Julie joined the firm of Nahappan, Dorairaj & Danker as a pupil of Felix Dorairaj. After completing her pupilage and being called to the Malaysian Bar on 8th October 1993, Julie was subsequently retained as a legal assistant in Nahappan, Dorairaj & Danker. She spent several years as a banking litigator and subsequently switched to real estate and property conveyancing. Julie's current area of specialization includes conveyancing, tenancies, probate and loan documentation.
Julie is serious about alternative dispute resolution and completed the LEADR Mediation Workshop and was assessed during the workshop as able to act as sole mediator. The workshop is recognized by law societies and bar associations in Australia, Julie is a Certified Mediator with the Malaysian Bar Council.
Outside the Bar, Julie sits in the Board of Governors of her alma mater, Convent Bukit Nanas, Julie is a trained counsellor, she takes an active part in youth and marriage counselling. She speaks and writes English and Bahasa Melayu fluently and is conversant in Hokkien and Cantonese dialects.